NATURAL SMOOTHING EFFECT
For even the most stubborn hair
Silk Touch Keratin Treatment is a complex of botanical and organic plant extracts mixed in a perfect balance. This formulation
provides significant frizz control, shine and smoothness, as well as a reduces curl and volume, in order to achieve excellent
results while nourishing and strengthening the hair fibers. This treatment guarantees shine, softness and visibly healthy hair.
Recommended for all hair types. Specific treatment to smooth and reduce the volume of curly and frizzy hair.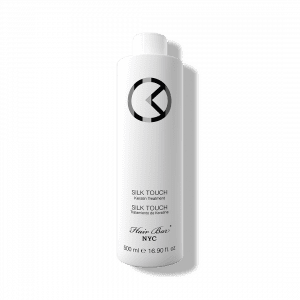 FORMALDEHYDE FREE
OSHA TESTED
ALL NATURAL
1 STEP PROCESSING
RINSE SAME DAY
LASTS UP TO 5 MONTHS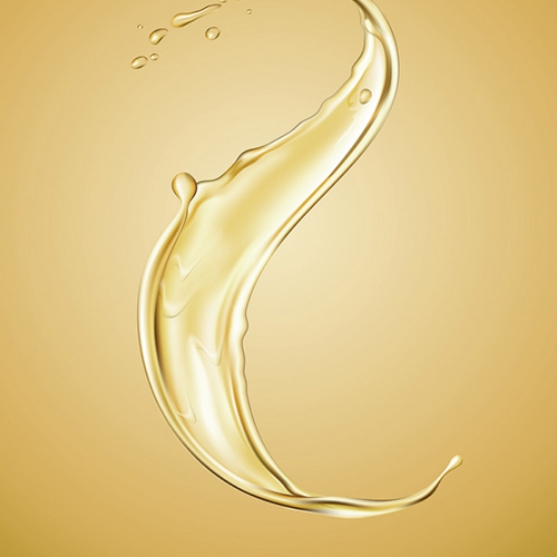 The Formula
Silk Touch Natural Keratin Treatment uses a blend
of organic amino acids, sugars, cellulose
derivatives and plant proteins to modify the hair
fiber and leave it smooth and stable for long
periods of time, including an impressive reduction
in volume, without damaging the keratin disulfide,
salt or hydrogen bonds. It also reduces water
absorption, protecting hair from humidity. The
product contains no allergens, formaldehyde or
other harsh chemicals. Volume reduction is
exceptional and hair is left bright, easy to comb
and ever so soft to the touch. This treatment also
allows for very easy styling by cutting down blow-
drying time and assisting in maintaining heat
styling.
Complex of Botanical & Organic Extracts
Main ingredients: Organic acids, hydrolyzed wheat
protein and surfactants derived from olive oil. The
organic acids ensure efficacy and respect the hair
structure rebuilding even the most damaged fibres.
Step By Step
TUTORIAL: Straightening Effect
Before & After