HEAL & RESTORE DAMAGED HAIR
Transforming over-processed hair back to its pure form
Ultimate Repair System features six products that work to actively heal and restore damaged hair that is caused by three of the
most common sources of abuse: excessive chemical processing, prolonged heat styling and weather elements. The ingredients
within these products were hand selected for their incredible effectiveness in repairing the breakage of the bond that hold the
hair proteins together. Each product nourishes and hydrates the hair, while simultaneously balancing the pH levels.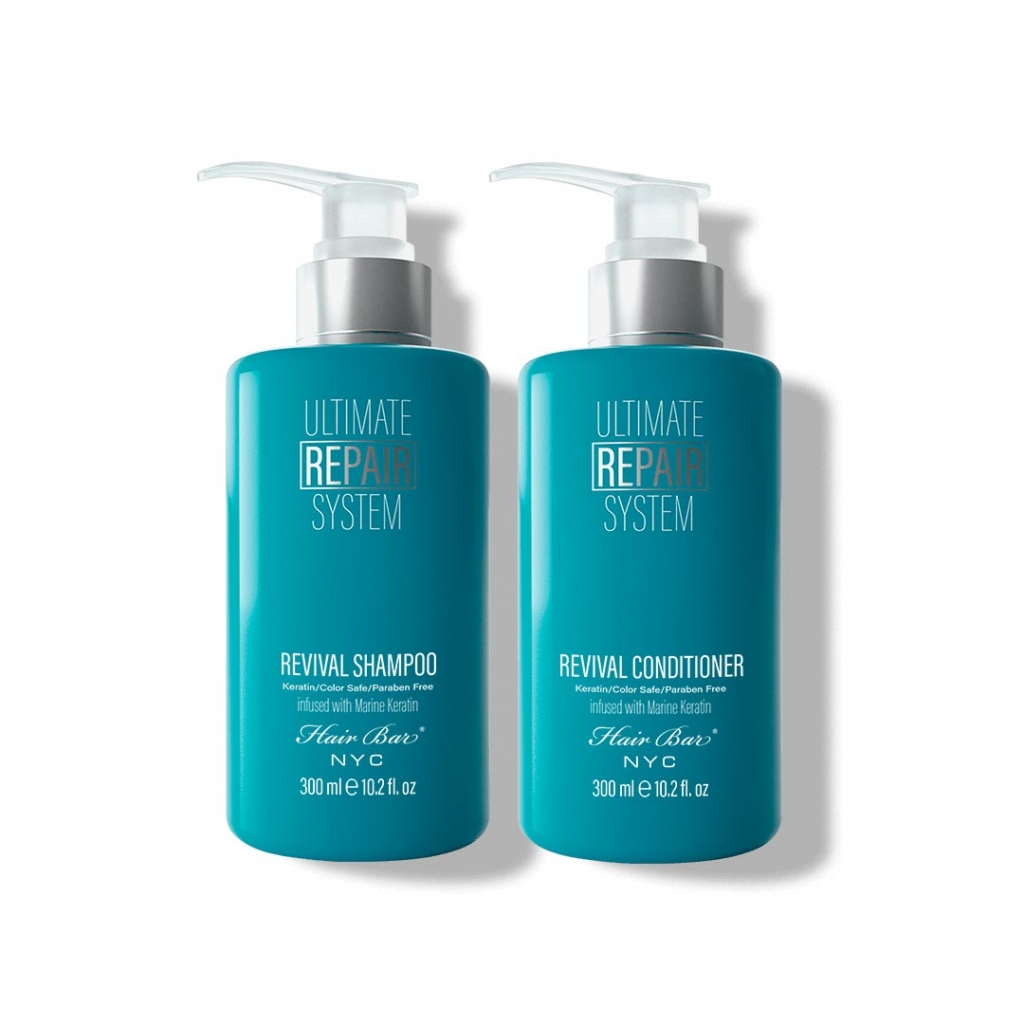 Revival Shampoo & Conditioner
Helps restore health, strength and elastic to hair.
Ingredients are formulated to help to remove hair
and scalp impurities that build up, restoring a
balanced pH level leaving the hair silky and deeply
hydrated.
For weakened and damaged hair
Revival Mask
Designed to rejuvenate and invigorate dry, over-
worked and damaged hair. This intense mask
penetrates deep into the cuticle of the hair,
providing lasting moisture and smoothness while
adding brilliant shine to dull hair. Safe for color
treated hair, free of parabens, sulfates and artificial
colors.
For weakened and damaged hair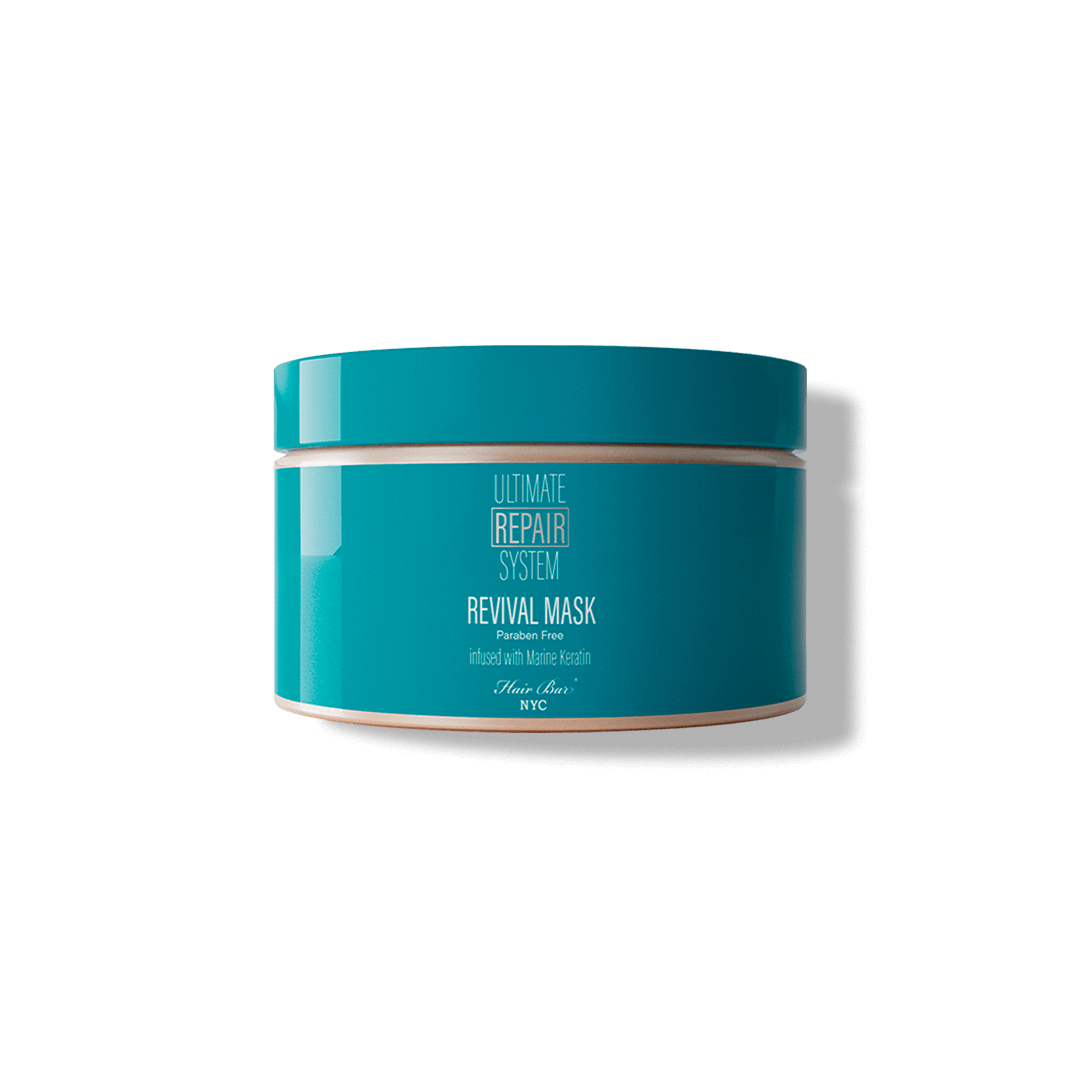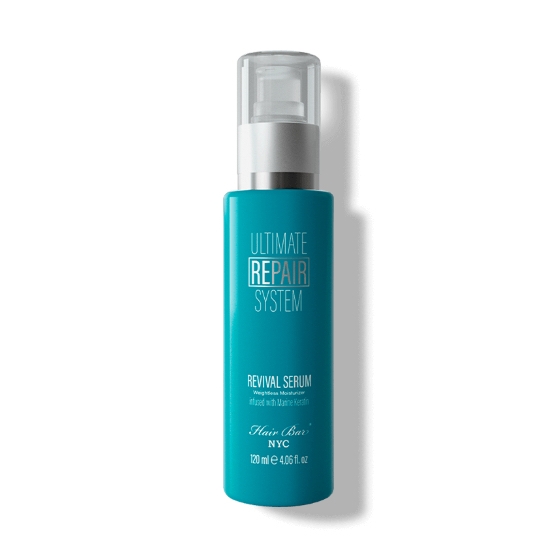 Revival Serum
Dual-action heat protector and
weightless moisturizer. This serum creates a
protective barrier around the hair cuticle and helps
to prevent
damage caused by sun exposure, chemical
treatments, bleaching, blow drying and other heat
sources. Works effectively to eliminate fly-away
hairs caused by static electricity and weather
conditions.
For all hair types
Universal Styling Cream
Nourishing and moisturizer cream, which works to
eliminate frizz, hydrate, and protect the hair.
For all hair types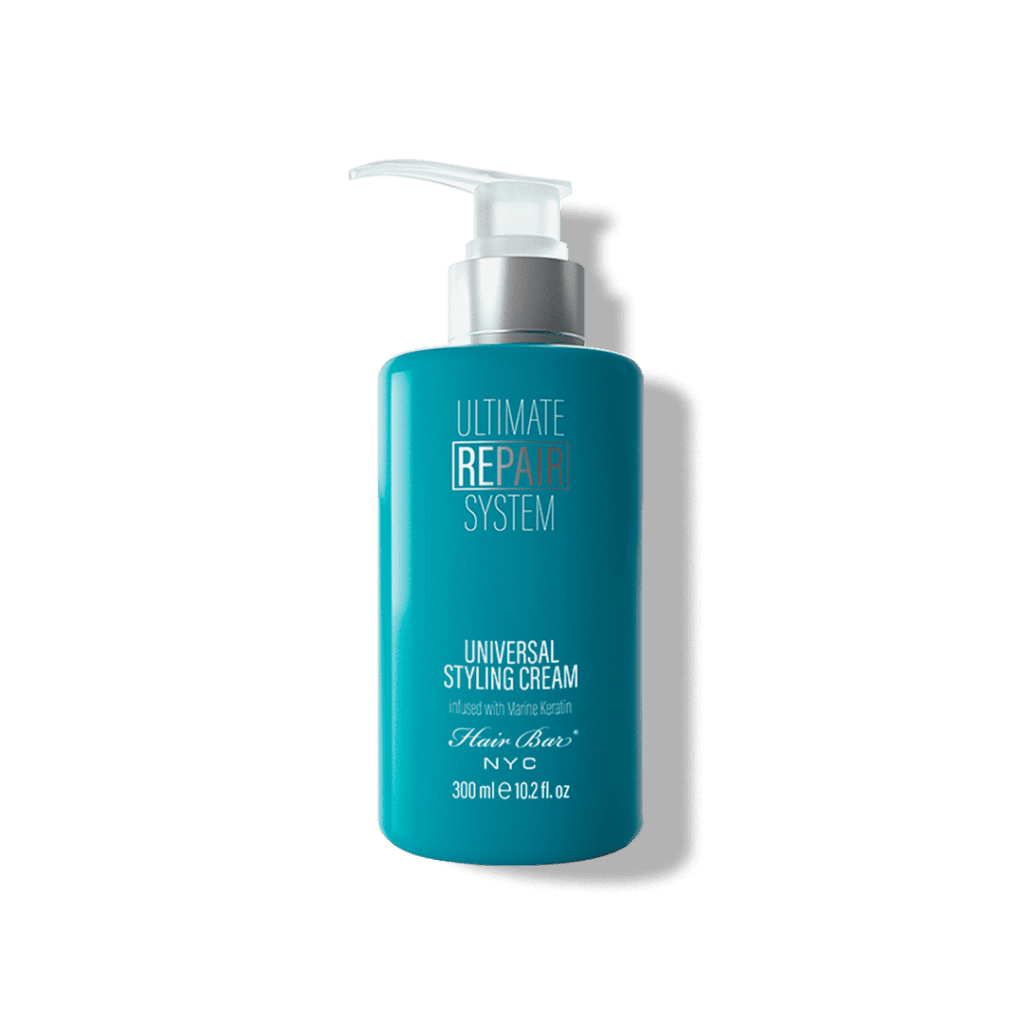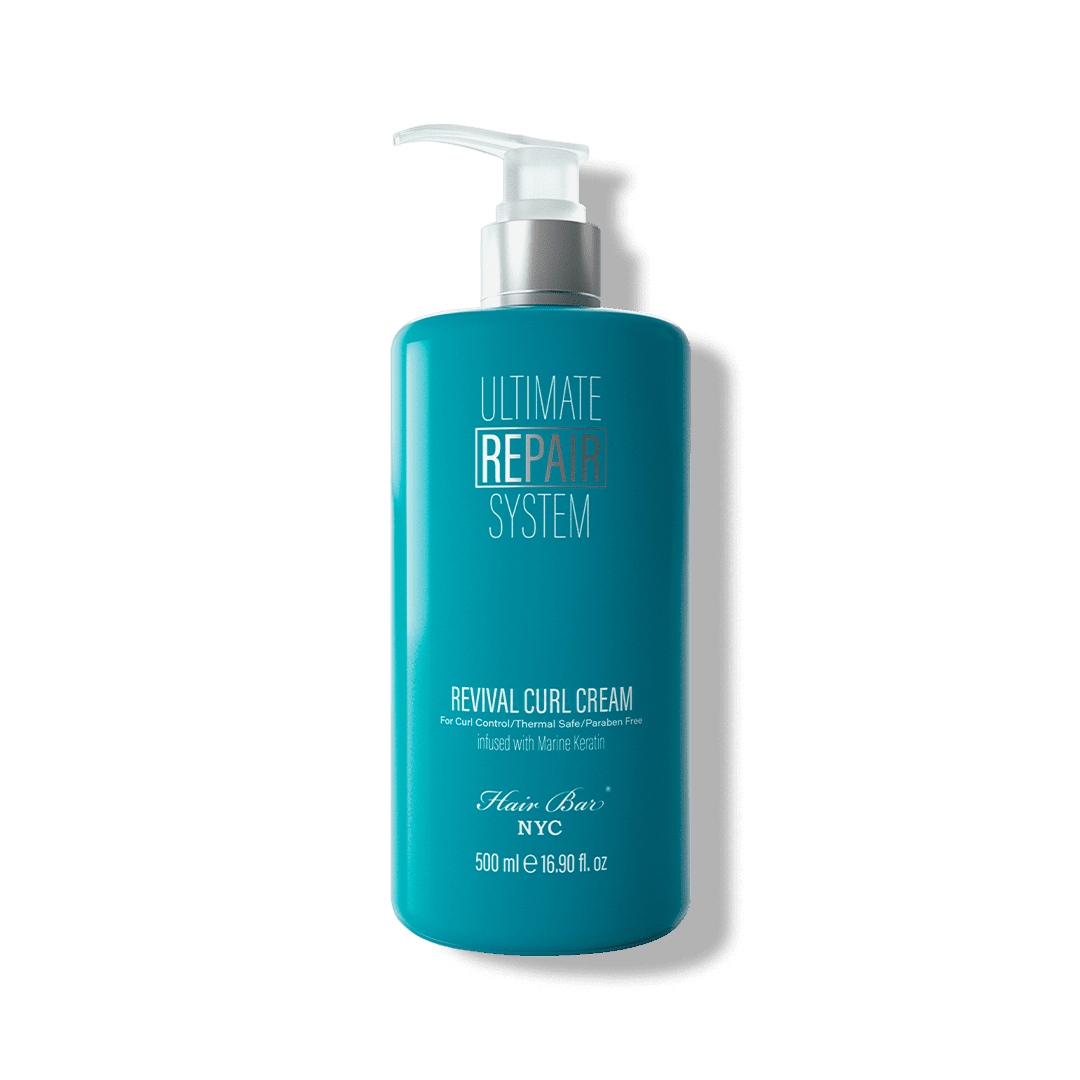 Revival Curl Cream
Provides curls incredible flexibility and holding
power while actively conditioning the hair.
For wavy to curly hair