PERFECTLY TONED BLONDES
Protect hair bonds during processing
Our Healing Lightener Powders are infused with only the best ingredients to ensure unmatched hair integrity and beautiful luminous hair. Expert lightening, lifting and toning range minimizes hair breakage during lightening and lifting, for the most individual and iconic blonde looks. Offers perfect neutralization, thanks to its anti-yellow agents which directly target the hair pigment that causes those warm yellow undertones.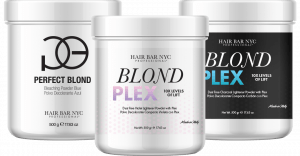 DUST FREE POWDER
POWERFUL LIFTING STRENGHT
FROM 7X TO 10X OF LIFT
SINGLE APPLICATION PROCESS
RETAIN INTREGRITY OF THE HAIR
CONTROL BRASS & WARM TONES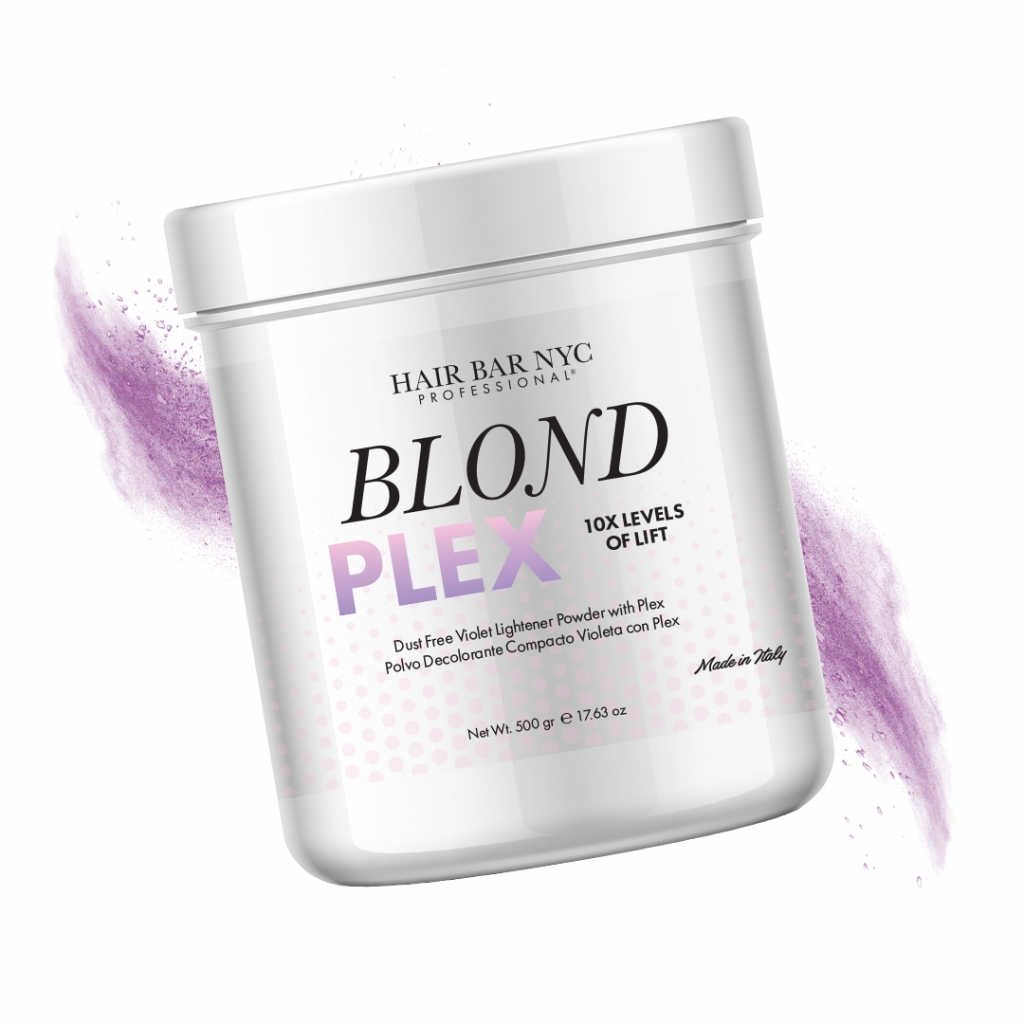 Blond Plex - Violet Lightener Powder
Dust Free Violet Lightener Powder with Plex, is a High Performance lightener that lifts up 10X levels with the Help of Polyamino Sugar Condensate Complex, a Multi Amino Polysaccharide protein also called Cation Fructan. This formula is perfect for anyone who wants high level lift without damage to the hair cuticle, increased shine and softness. While traditional lighteners increase hair porosity which damages the hair cuticle and often time results in uneven color, dullness, brittleness, fly-aways or breakage, with Dust Free Violet Lightener Powder with Plex- you can achieve optimum results, while still maintaining the integrity of the hair fiber and its cuticle, every single time that it is used. This violet infused formula helps banish unwanted yellow tones for the cleanest possible results, whilst maintaining the hair's best condition. 100% Vegan Friendly.
Blond Plex - Charcoal Lightener Powder
Super Intense Rapid Lightening Bleaching Powder, designed and enriched with conditioning and softening agents. Our innovative formula includes Keratin, Arginine, and Poly Amino Sugar which protects and provides the hair with nutritive ingredients it needs during the bleaching process.
Used since the ancient times for it's purifying and detoxifying properties, we've included the same properties help stressed and treated hair so it can recover to it's viral, soft and shiny condition even while bleaching.
This bleach is ideal for extreme and quick lift of Up to 10X Levels. It's Charcoal absorbing properties ensure a more reliable, pure and even result without risk of brass or warm tones.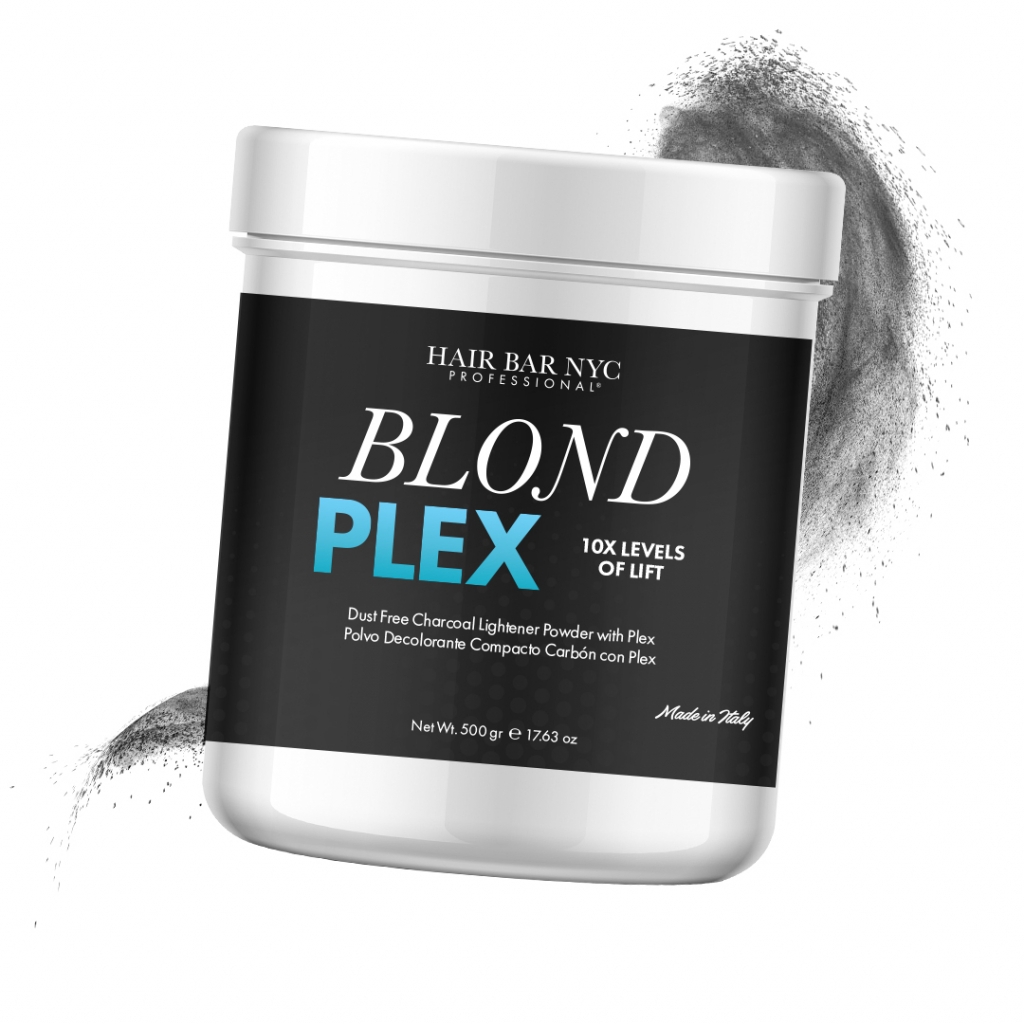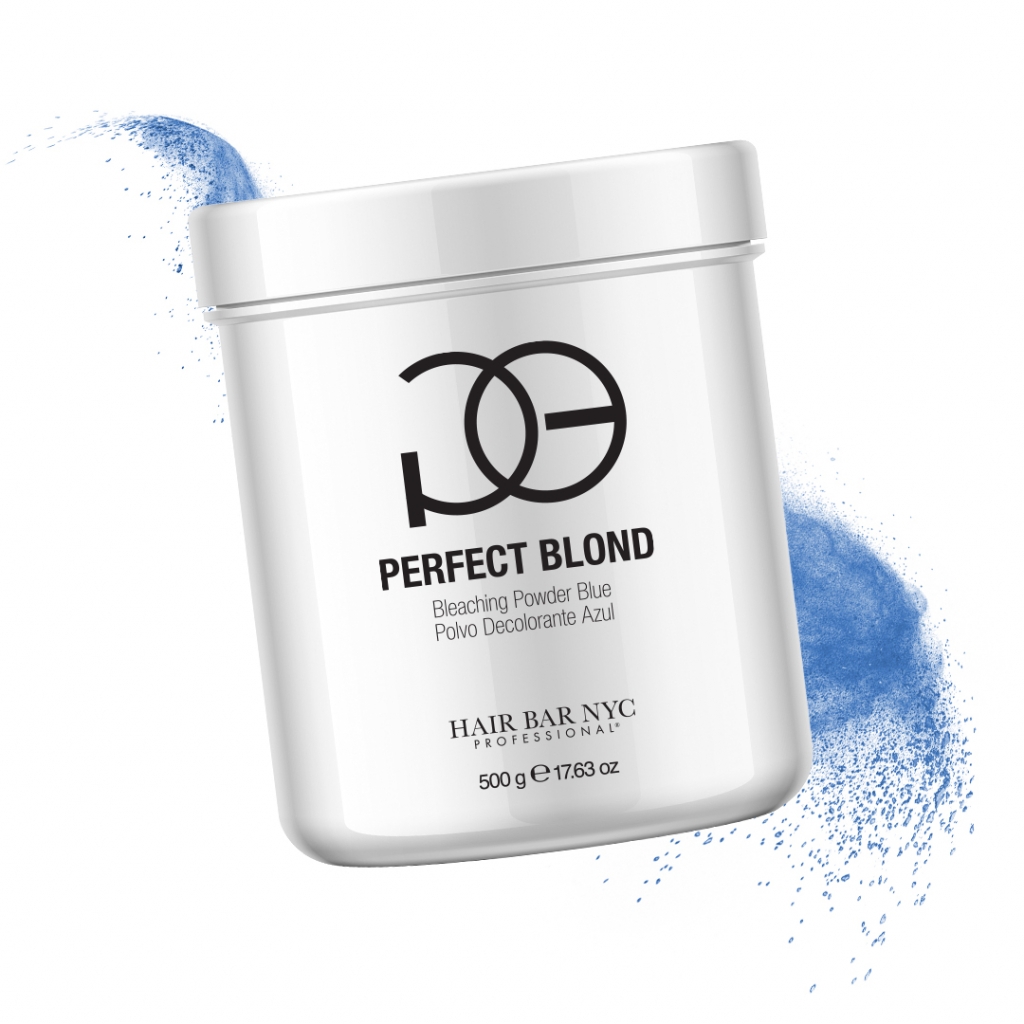 Perfect Blond - Blue Lightener Powder
The Lightener Blue Powder Dust Free allows streaks, highlights and strong bleaching to be obtained while acting gently on the hair's natural pigments. The concentrated formula allows this product to be prepared in a more uniform manner, it is easier to mix, and moreover the powder does not fly around in the air; the product remains dense, as well leaves the hair completely hydrated during the time of application. It contains substances that keep the hair structure intact even when developing a high bleaching effect, while, at the same time, guarantees a perfect results.
Before & After