REPAIR YEARS OF DAMAGE
Restoring the hair a healthy, bright look and to give it strength and body.
Diamond Botox Hair Repair Therapy produces a "Botox effect" by restoring the youth and vitality to damaged hair. This
treatment infuses the hair with essential vitamins and nutrients while being customized to repair different types of common
damage, including hair thinning, loss of tensile strength, dryness and dullness caused by coloring, as well as extreme damage
caused by chemical processing or constant heat styling.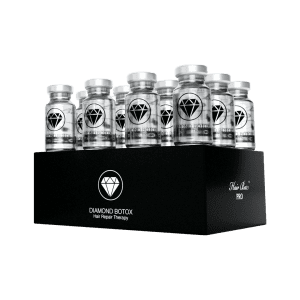 RESTORED ELASTICITY
SMOOTHER TEXTURE
NATURAL SHINE
INCREASED VOLUME
WEIGHTLESS SOFTNESS
LASTS UP TO 5 WEEKS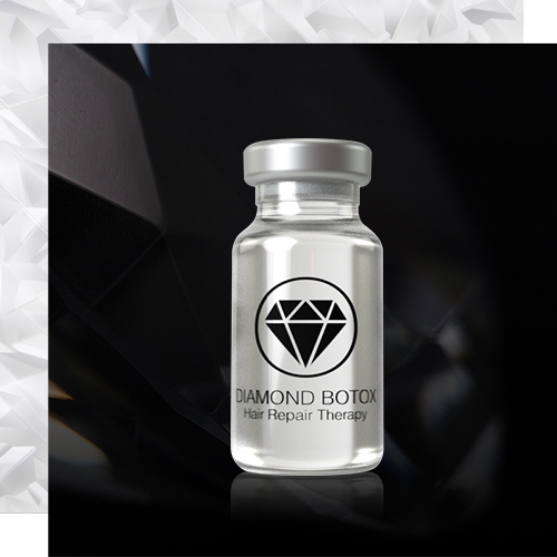 A Jewel of Product
Made in Italy and specifically designed to instantly
recover the damaged hair fibers. The combined
action of particular ceramides and heat, allows an
exceptional recovery and reconstruction of the
capillary fibers. Particularly recommended to repair
worn out ends, split or "dead".
Main Ingredients
Ceramides: target the scale of the cuticle to create
immediate improvement in the strength and
appearance of the hair. This ingredient is widely
used to repair the damage of chemical relaxers.
Meadowfoam: a conditioning ingredient that
promotes moisture retention and elasticity while
providing significant heat protection.
Turnip Oilseed: a very versatile oil that
strengthens, detangles, smooths, and softens the
hair, infusing light moisture in order to prevent
static and flyaway hairs.
Vitamins E, B3, and B5: three key vitamins
involved in stimulating new hair growth and natural
production of the keratin protein.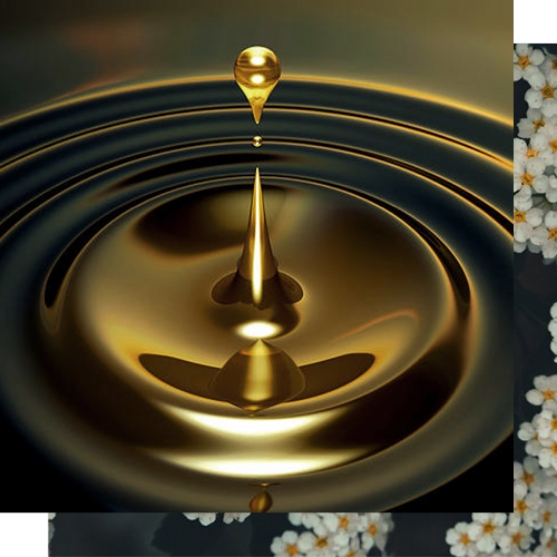 Before & After